Overlooking the Hackensack Meadowlands, from the highest geographical point in Bergen County, Madonna Chapel is also the county's oldest catholic church. For 165 years this beautiful chapel has been watching over the lowlands of North Jersey. Although the insidious encroachment of the high-rise apartment buildings threatens to dwarf and blot it from view, the chapel still stands by its cemetery, visible to millions, as they swiftly travel the superhighways to and from New York. It stands as a reminder of a simpler past when such spires were of greater significance to those who made them and saw them from afar.
We would like for a moment to step back and take a slow look at Madonna church, to feel its presence, its significance and the weight of its years. Perhaps we can all gain a sense of perspective from this look. one of these in Hindustan during exploration of the Himalayas, October 19, 1875.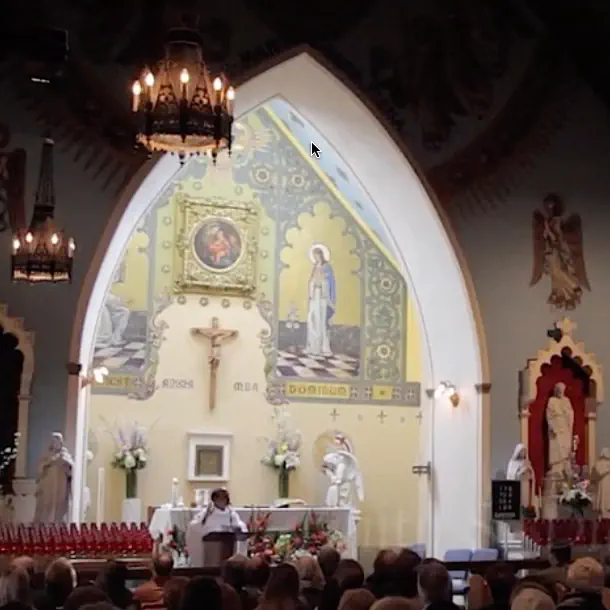 Celebrating 165 Years!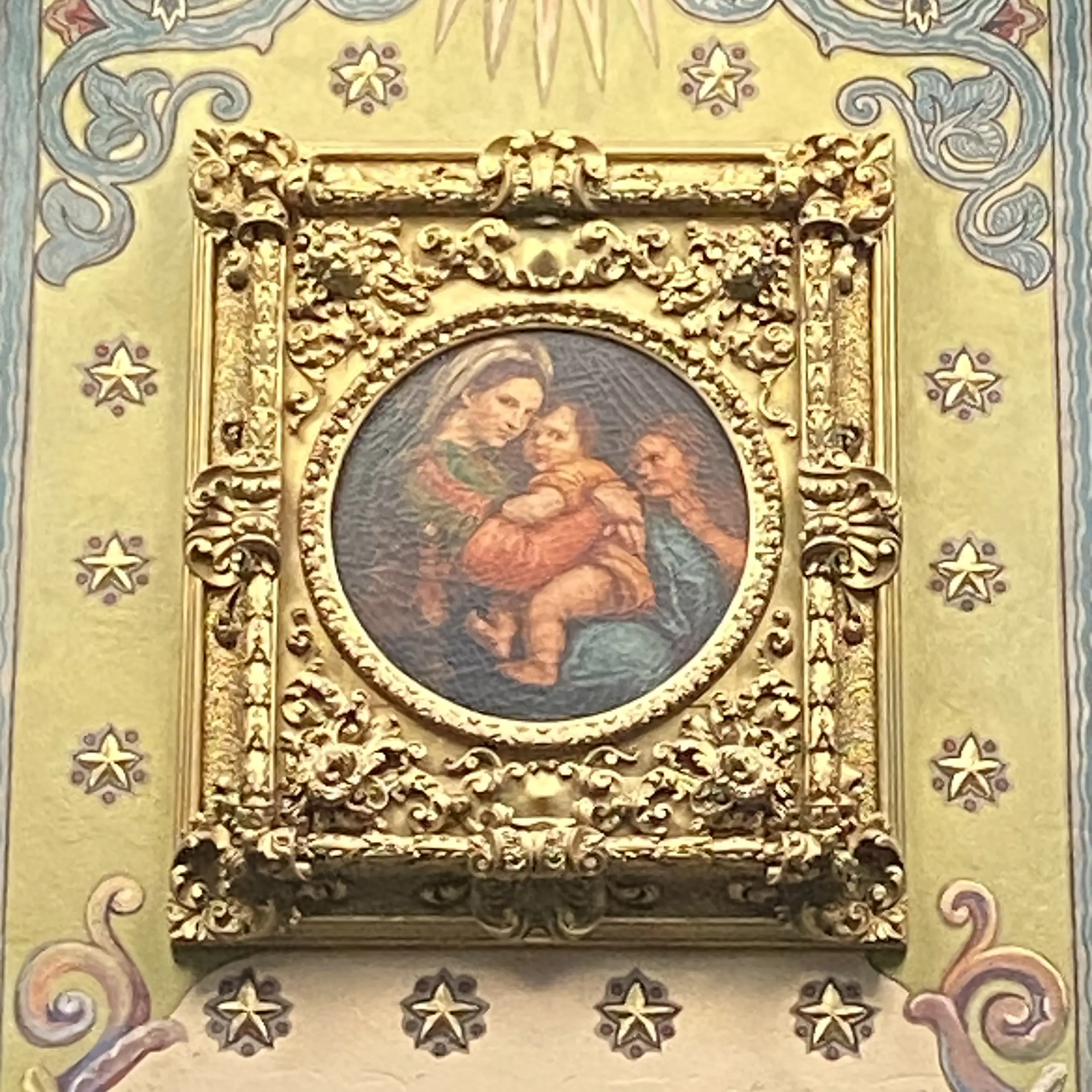 Sunday after Sunday, for a century now, parishioners of Madonna have worshiped under the contented gaze of a mother and child. This particular union of mother and child is familiar to many throughout the world because of Raphael's "Seated Madonna," a Renaissance masterpiece, of which our own version is a virtual duplicate. Looking upon this treasure, one cannot help but wonder how it arrived at a quaint New Jersey chapel. Nevertheless, it belongs; the chapel wouldn't be the same without its Madonna and although its history can only be guessed at, its beauty can't be denied. Hanging over the Sanctuary, in its Baroquely gilded frame, this painting represents only one of the many varied elements which make up our "Chapel on the Hill."